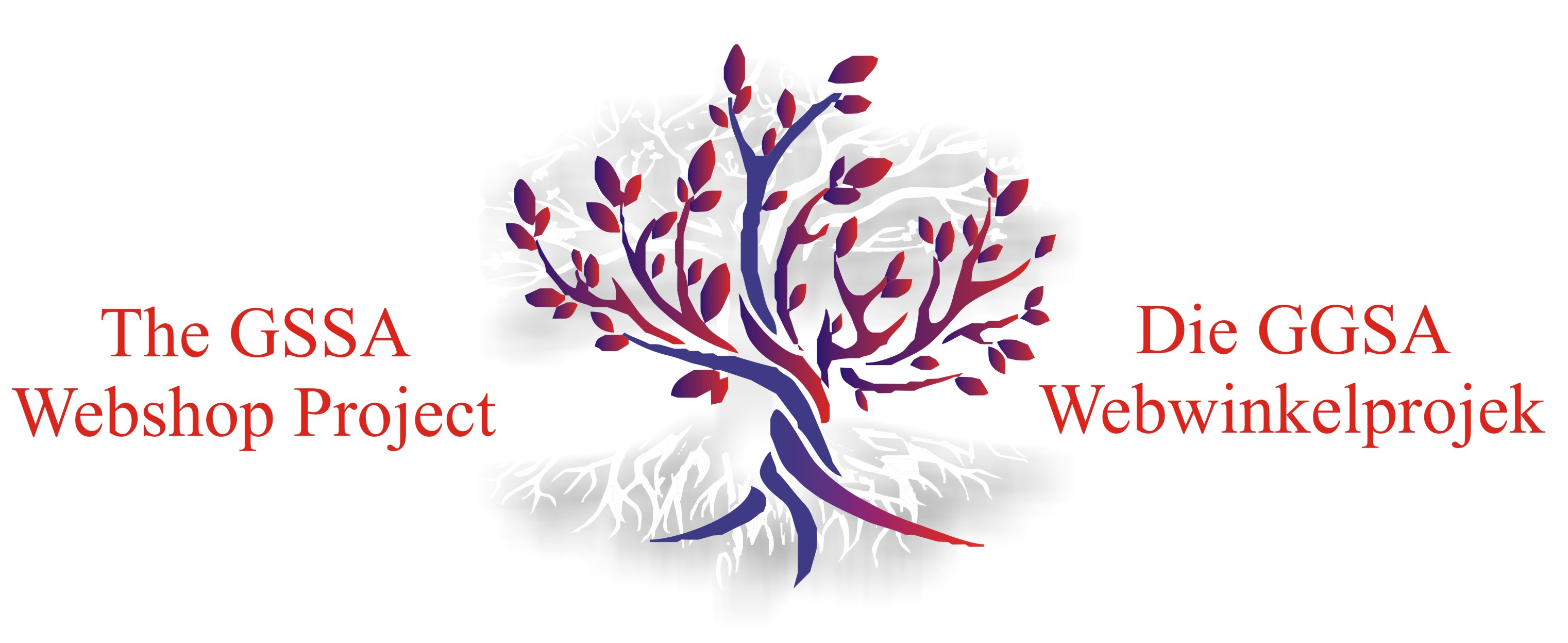 Some time ago a few like-minded individuals got together with an idea to make some of the data collections at GSSA more available to researchers. A small project team was assembled to make this idea a reality and what you see here today is the result of many years of loving labour.
This website was developed and is maintained by Johan van Zyl in New Zealand with the aim to make information available to our subscribers who are as passionate about Family Research as we at GSSA are.
There are currently three collections featured hereunder, and we plan to add more in the near future.
Members donate a small Administration fee and are provided with tokens which are used to access and download data – this is a minimal fee which is used to defray administrative and web hosting expenses.
Enjoy the search – it is fun and rewarding!
Webshop link: https://www.genwebshop.co.za/
The 1984 Voters Roll was produced by the Dept. of Home Affairs and was an extract of all eligible voters in the population register. The transcribing of the 1984 Voters Roll was approved and arguably became the largest project ever of the GSSA. It was appropriately named the Elephant Project – to be eaten bit by bit. Just under 3 million names with birth dates, surname and full names, maiden name, addresses and the occupation of the person according to Home Affairs in 1984, were recorded from fiche.
Cemetery Transcript Project
The Cemetery Transcript Project (CTP) contains cemetery data which has been transcribed from headstones, memorials, Registers and similar sources within South Africa and elsewhere. The data has been accumulated since the early 1980s, and was previously published by the GSSA on an annual DVD. Currently as at 30 June 2020 there are 945,225 names and 3180 cemetery locations available. Data is added on an ongoing basis.
In addition, the Cemetery Transcript Project (CTP) is part of the GSSA Webshop, where the DVD database can be searched and selected data purchased on a token basis. It is updated on an ongoing basis. The webpage is at https://www.genwebshop.co.za/
The e-SAGI Project contains genealogical data which has been merged from gedcoms (genealogical program data files) supplied by many genealogists from within South Africa and elsewhere. Information has been accumulated since 1976 and was initially known as the Rinken/de Wet database, previously published by the West Gauteng Branch of GSSA on CD's and later DVD's. Currently it contains 949,137 names in 322,327 families. Data is added on an ongoing basis.
Contact details are as follows:
Administration

1984 Voters Roll

CTP

eSAGI

This email address is being protected from spambots. You need JavaScript enabled to view it.

This email address is being protected from spambots. You need JavaScript enabled to view it.

This email address is being protected from spambots. You need JavaScript enabled to view it.

This email address is being protected from spambots. You need JavaScript enabled to view it.

We regret that we cannot enter into correspondence re detailed family history research