2020 National Executive Committee
PRESIDENT VAN DIE GGSA - GERRIT MULLER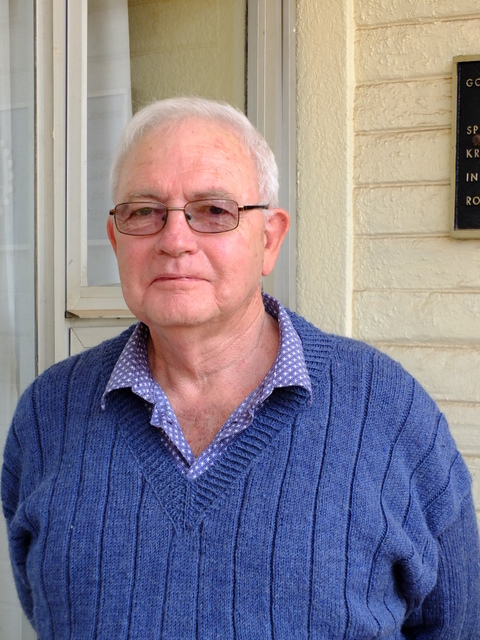 Francois Gerrit Muller was born on October 15 1943 in Bloemfontein. His parents were John Alfred Muller and Christina Johanna Sofia Naude. Gerrit, was their first child. In 1961 Gerrit passed matric and Gerrit Muller was called up for extended military service. After military service he started work as an apprentice technician in the telecommunications engineering department of the Post Office in Bloemfontein. In 1963 Gerrit moved to Pretoria and began training at the Pretoria Technical College and qualified in 1965 as a communications technician. He met Hettie Wandrag in 1963 and got married 1967. Gerrit accepted a post at African Cables in Vereeniging in 1968. Here three children were born, two sons and a daughter. Meanwhile, Gerrit furthered his education by enrolling for a B.Com Degree as an afterhours student at the Potchefstroom University. He obtained his degree in 1972 and became assistant to the company secretary of Union Steel Corporation. In 1974 the family moved to Tzaneen where Gerrit accepted position as company secretary at Sapekoe. Sapekoe was a company that has grown tea and coffee in the high rainfall areas of South Africa. In 1997, the National Department of Health advertised a position for a chief director of finance. Gerrit applied and got the job and started working in 1998 in Pretoria. He was soon promoted to Chief Financial Officer of the Department and held the post until his retirement in 2008. My interests are driven by my curiosity but also my appreciation of people and their activities. So I need to know what is going on in my country as well as in the wide world with particular reference to the effect of political and economic developments. Another interest is to travel. New experiences in other countries and visits to interesting places gives me great pleasure. I like reading since I can remember. Genealogy as a hobby gives me great pleasure since it gives me insight into the family history at a particular point in time."
VISEPRESIDENT - DENNIS PRETORIUS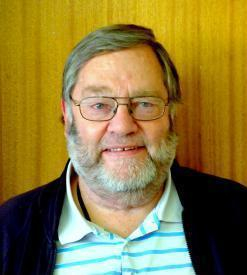 TESOURIER - ELLEN HARMSE
Ellen HARMSE nee RUSCH, is gebore op 13 Junie 1950 in Windhoek, in die destydse Suid-Wes-Afrika. Volgens Duitse tradisie is ter verwelkoming by die hospitaal 'n pienk vlag gehys en 'n kennisgewing in die plaaslike koerant geplaas! My ouers is Franz *1908 Windhoek, Duits-Suid-Wes-Afrika x Else KAPPEL * 1911 Berlyn, Duitsland. Oupa Ernst Julius, die stamvader, was een van die eerste 41 Schutztruppler (Duitse beskermingsmagte) wat vrede tussen die Hereros en Namas moes bewerkstellig en het in Januarie 1890 in Namibia voet aan wal gesit. Vanaf 1970 woon sy in Johannesburg en Kempton Park waar sy in die konstruksiebedryf en as dosent by volwasseonderrig vir die Departement van Onderwys tot 1995 werksaam was. 1973 is sy getroud met Neels Harmse *1939 Schweizer Reineke en hulle het twee dogters, Benita en Anja en een kleinseun Tristan. Sy het agtergekom dat daar nog nie veel navorsing oor die HARMSE's gedoen is nie, en haar nou daarmee besig. Sy het konsepsamestelling in die boekery van die Erfenisstigting en by Gisa geplaas vir kommentaar en om jaarliks met die nuutste inligting aangevul en vervang te word. Ellen organiseer elke jaar die toer na die verskillende argiewe. Van 'n klein begin waar aanvanklik net na die Wes-Kaap Provinsiale Argief (voorheen KAB) gegaan is het dit gegroei, soveel so dat daar nou ook toere na die Vrystaat Provinsiale Argief en ook na die Nasionale Argief in Pretoria organiseer word. Met die oog op die 200-jarige viering van die aankoms van die 1820 Setlaars word 'n toer na die Oos-Kaap in die vooruitsig gestel.
SEKRETARIS - CATHY POTGIETER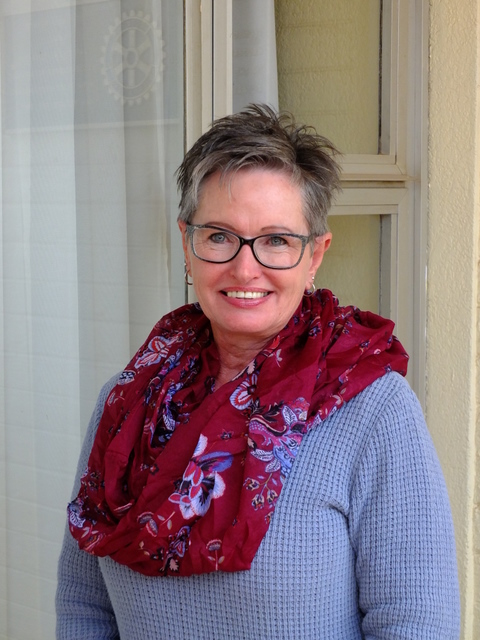 Cathy Potgieter (gebore Elsie Cathrine van der Merwe) is gebore op Dins 25 Feb 1958 in die destydse Salisbury, Rhodesie, deesdae beter bekend as Harare, Zimbabwe.
Ma Helen Johanna (gebore Heath) was van Engelse afkoms en Pa Cornelius Johannes van der Merwe was Afrikaans sprekend, afkomstig van die Vereeniging omgewing. My Ma is oorlede in 'n motorongeluk toe ek 3 jaar oud was in Rhodesie en ek en my Pa het toe teruggekom Suid Afrika toe. Ons het by my Ouma en Oupa gebly totdat my Pa weer getroud is.
Ek het skool gegaan in die Vereeniging omgewing, later ook in Ladysmith, Natal en in 1975 gematrikuleer aan die Hoërskool Drie Riviere, Vereening, Transvaal.
My werk loopbaan was vir +-35jr by ArcelorMittal (vroeer bekend as Iscor) aanvanklik as Finansiele Klerk, Sekretaresse en later jare as SHERQ Stelsel Administrateur in Vereeniging ten op sigte van Veiligheid, Gesondheid, Omgewing en Kwaliteitstelsels.
Al ons kinders is selfstandig en uit die huis en 3 van ons 4 dogters is getroud. Hulle beroepe wissel van Aandeel houer (privaat besigheid), Oogkundige (met eie praktyk), Ge-oktieerde Rekenmeester (NTT Toyota) tot Onderwyseres (Francis Vorweg-skool). Huidig het ons 4 kleindogters en 1 kleinseun met die 6de kleinkind oppad in Jan 2021.
Ek hou daarvan om kreatief te wees en breiwerk, naaldwerk te doen, asook van tuinmaak en om te reis. Die pensioen-status is 'n baie groot ervaring en om te verhuis na baie jare was 'n massiewe stap in ons lewens, maar die lewe is baie anders in die Vaaldriehoek as wat ons nou ervaar hier in Jeffreysbaai. Daar is nou baie meer tyd vir onsself sodat ons die uitstaande familie navorsing kan doen ten opsigte van my Heath en Van der Merwe families en dit is bevredigend om meer tyd te hê om daaraan te werk. Verder het ek begin skilder en dit is wonderlik om te sien hoeveel verborge talent ek het …..
Vroeer jare toe die kinders nog klein was en tennis gespeel het, was ek Sekretaresse van die Vaaldriehoek Tennisakademie, later by die Vaaldriehoek Stapklub en die afgelope paar jaar Sekretaresse by die Vaaldriehoek tak en NUK van GGSA.
CO-OPTED MEMBER OF THE NEC - PETER & BEVERLEY MOSS CEMETERY DVD PROJECT MANAGERS
CO-OPTED MEMBER OF THE NEC - HENDRIK LOUW - PRODUCTS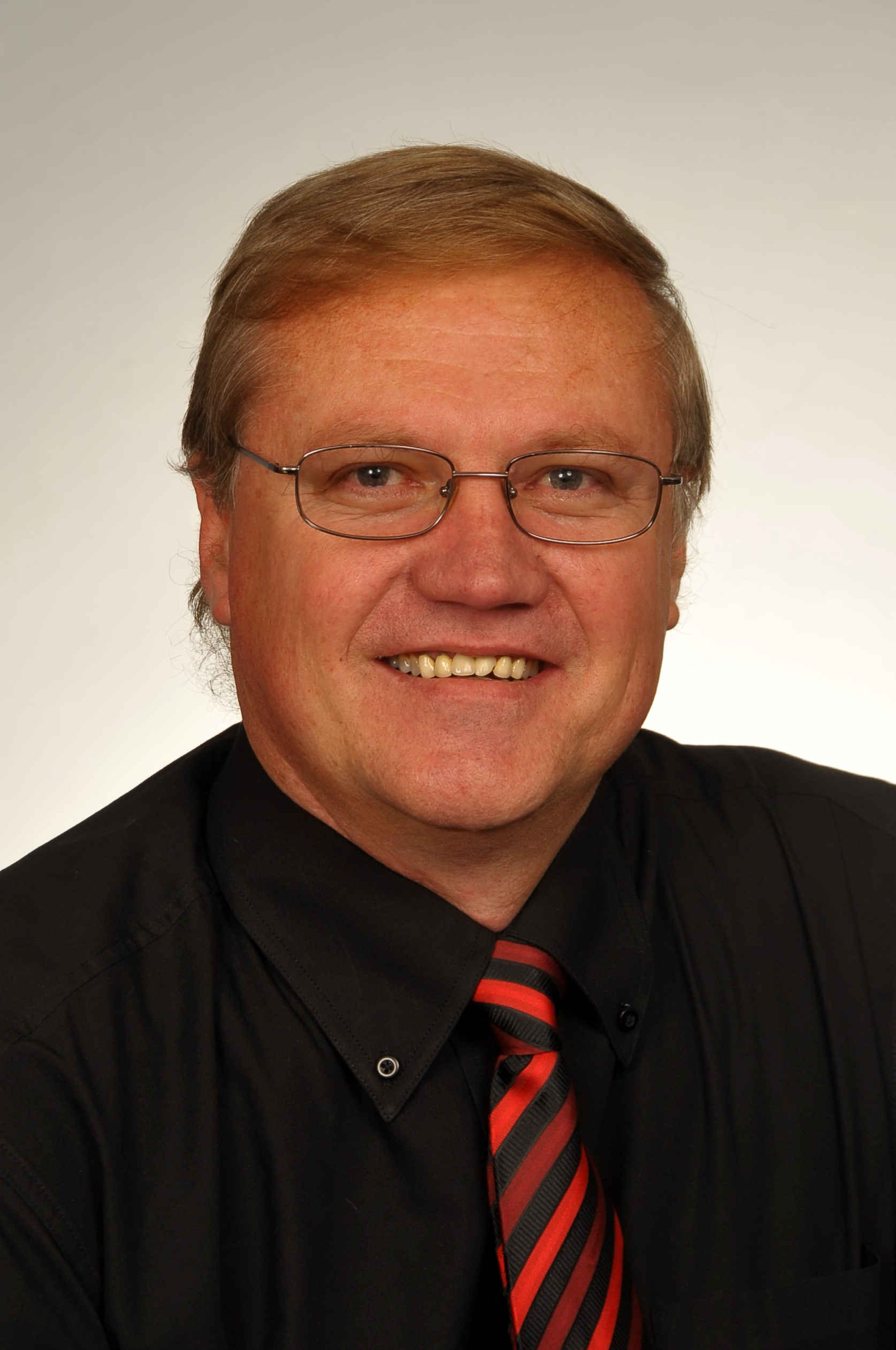 ADDITIONAL MEMBER - GERMAINE SMITH - GENZA WEB MANAGER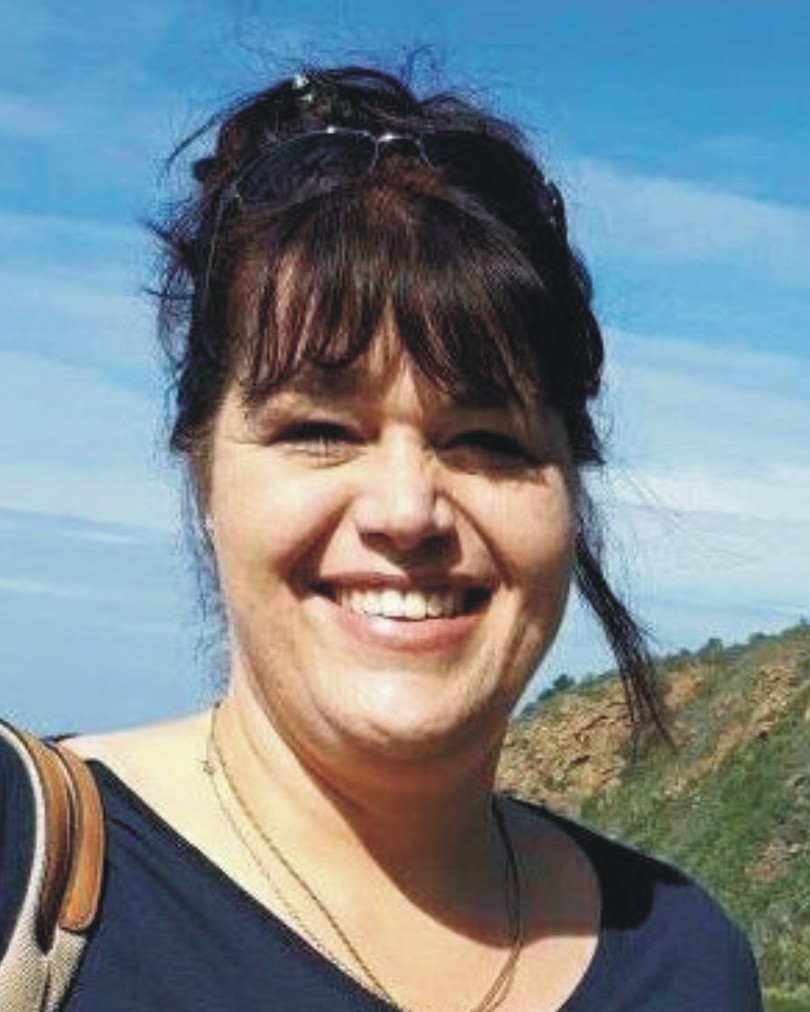 Germaine Lisel Rosslyn Smith born in the City of Roses on a beautiful Saturday winters afternoon during a very important rugby match no less! My parents are Arthur Leslie Rosslyn Smith and Carol Evelyn van den Berg.
I lived in Bloem and went to one of the best girl's schools, namely Eunice Primary. Later on we moved to Three Rivers, Vereeniging where I completed my primary school years at Milton Primary and then matriculated at Riverside High.
My love for art took me to study Fine Arts at the Vanderbijlpark Technikon, but today I find myself drawing more on my pc than on canvas.
I started researching my British heritage on my paternal side (Smith & Farmiloe ). They were from British decent and two trips to the UK led me to finding my grandfather's family and obtaining many of the documents I was looking for at the time.
My maternal line takes me as far back as the Great Voortrekkers and the British settlers, this was going to be exciting to research as it would cover both my grandfather and grandmother. The surnames of Holder, Dicks, Thompson, du Rant and de Bruin was my grandmothers Heritage. They all hailed from the Dordrecht, Maclear region in the Eastern Cape. I have to still receive the photo of proof that my Great Aunt was born on an ox wagon trekking the arduous journey to Natal.
I am the Chairman of the Vaal Triangles GSSA Branch and find it so true to my nature to encourage and assist our members to find their long gone family members for which some have searched for decades.
ADDITIONAL MEMBER - ALTA GRIFFITHS - MARKETING
Alta Griffiths, nee Rudolph, was born and grew up in the picturesque town of Heidelberg in Gauteng. She is the eldest of two children. Alta's family roots in this town go back to the early 1845's. Although her mom was born Kruger, the maternal side with the Rossouws, Brits and Slabbert families were there much earlier with baptisms recorded in the Potchefstroom register being done at the Suikerboschrand.
Alta has been doing family research for the last 16 years , with a couple of brick walls still to be worked on. On the Rudolph side she has ties with the Voortrekkers, it was believed that there were so many orphans under the Voortrekkers that her great-grandfather was appointed the "Weesheer" (Orphan Master).

Alta is chairman of eGGSA, the virtual branch of the society and was appointed as an Additional Member on the NEC with the portfolio of Marketing. She works as a full time Occupational Health Nurse in Cape Town while raising two children.
ADDITIONAL MEMBER - HENDRIK (POTTIE) POTGIETER - FUNERAL LETTERS & AWARDS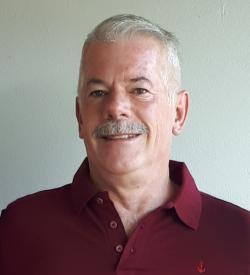 Hendrik (Pottie) Potgieter (gebore Hendrik Jacobus) is gebore op Don 25 Jul 1957 in Springs, Transvaal.
Ma Gerrie Maria Elizabeth (gebore Gouws) en Pa Henry Richard Potgieter was Afrikaans sprekend. Ma afkomstig van die Warmbad, Noord-Transvaal omgewing en Pa van die Delmas, Oos-Transvaal omgewing. Ma was gekwalifiseerd in die verpleeg rigting en het vir baie jare as Verpleegster, Suster en Matrone by verskye hospitale gewerk. Pa was eers 'n fabriekswerker by van die papierfabrieke van SAPPI en later jare Verkoops Bestuurder van Coca-Cola by verskeie aanlegte.
Het gr1 na Laerskool Delmas toe gegaan en vanaf gr2 na Laerskool Kommando, Brakpan. Later jare na die Hoër Tegniese Skool, Brakpan vir St6-8 en toe na HTS Bloemfontein vir 6mde (in St9) en weer terug na HTS Brakpan om daar te matrikuleer in 1975.
Die jare na skool was 'n komplekse mengelmoes van studies, huwelik, 2-jaar militere diens / kampe, gesinslewe en werkverpligtinge. Studies het bestaan uit kwalifikasies in die Metallurgiese Ingenieurswese rigting, nagraadse Bestuursopleiding en 'n aanvullende B.Comm-graad. Het al die jare net by een werkgewer gewerk, alhoewel die naam van die maatskappy verskeie kere verander het en finaal as ArcelorMittal (vroeer bekend as Iscor), SA se grootste staalvervaardiger nou bekend is. Dit was 'n baie dankbare tyd van my lewe om vaardighede aan te leer en netwerk kontakte met ander mense op te bou. Na verskeie oorsese reise om aanlegte in die buiteland te besoek om kundigheid uit te ruil, baie opleidingskursusse, simposiums, konferensies en oorsese besoekers het ek in Mei 2017 na 41jr:0mde:19d diens met pensioen gegaan nadat ek verskeie poste in die Produksie, Proses Ontwikkeling en Kwaiteits afdelings beklee het.
Nadat ek en Cathy in 2017 met pensioen gegaan het, het ons die huis in Vaalpark, Sasolburg verkoop en 'n nuwe huis in Jeffereysbaai, Oos-Kaap gebou om in Nov 2018 te verhuis na J-Bay.
Persoonlik al so vir die laaste +-25jr by die Genealogie (familie stambome en geskiedenis) betrokke, met fokus op my eie Potgieter – Gouws – Rossouw – Bester families. By die Vaal3Hoek-tak betrokke as een van die stigterslede in 1999 saam Prof Johann Tempelhoff as Tesourier, later as Sekretaris en nou weer as Tesourier.
Die nuwe huis en omgewing waarin ons nou bly is baie anders as die "ratrace" lewe waaraan ons in Gauteng aan gewoond was. Dit is 'n baie groot ervaring om in te skakel by 'n nuwe gemeenskap van meestal pensioenarisse in die Oos-Kaap by die see. Daar is nou tyd om al die baie navorsing te doen wat vir soveel jare uitstaande gebly het en dit is wonderlik om meer tyd te hê om daaraan te werk.
Vroeër jare, toe "ons nog baie vrye tyd gehad het" het ek dit geniet om Muurbal te speel, aan Padwedlope (insluitend 2 Comrades-marathonne) deel te neem en om verskeie Staproete regdeur die land te stap. Dit het veroorsaak dat ek betrokke was by die Komitees / Besture van die Vaal3Hoek-Stapklub, Iscor Marathon-klub en GGSA-GGSA.