GGSA SUID-KAAP - Anglo-Boereoolog - George Museum
Die Suid-Kaapse tak van die GGSA het 23 Oktober 2019, 94 persone by sy twee-maandelikse ledevergadering gehad, met die ABO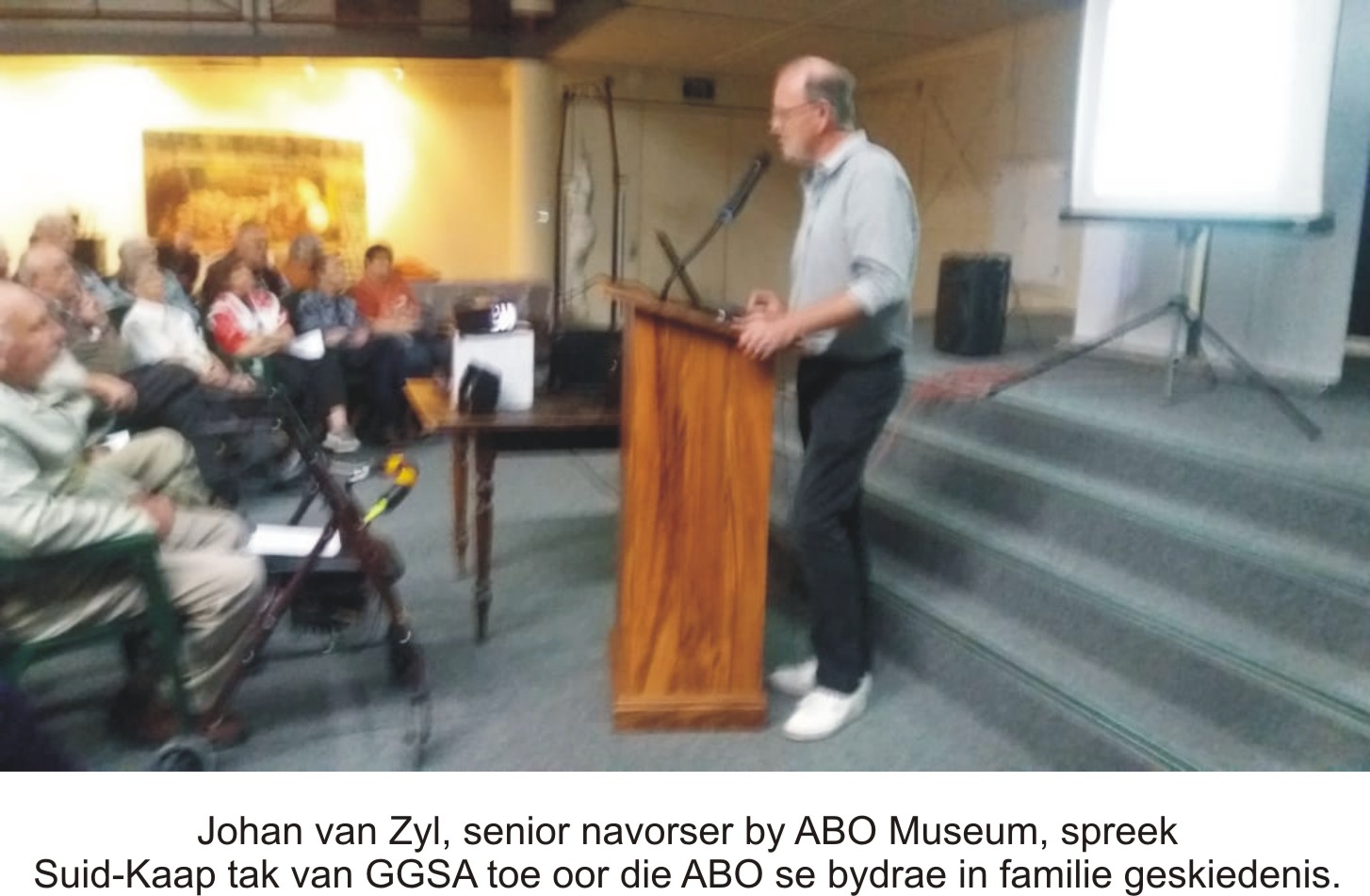 Museum van Bloemfontein as gassprekers.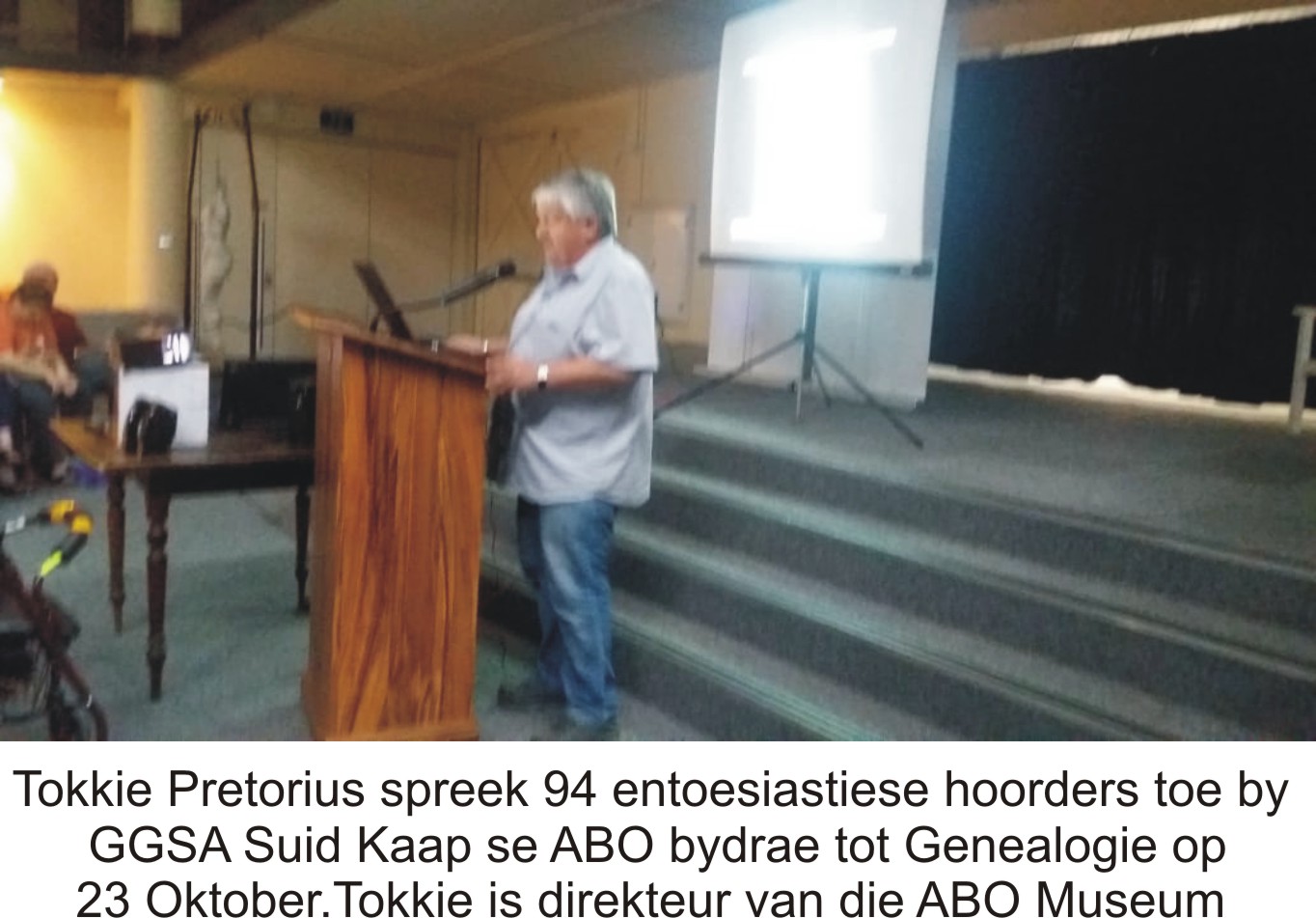 Op 'n baie interressante middag het direkteur Tokkie Pretorius van die ABO Museum, en adjunk-direkteur, en navorser, Johan van Zyl, die entoesiastiese gehoor toegelig oor al die gebeure by die museum, en hoe die museum, wat die afegelope jaar deur 55000 besoekers vanoor Suid-Afrika en die wereld besoek is, tans as 'n nasionale bate deur die regering beskou word. Die GGSA Suid-Kaap het sy grootste bywoning ooit by 'n ledevergadering, wat uit die aard van die saak as bemarkingspoging gesien is, gehad.
___________________________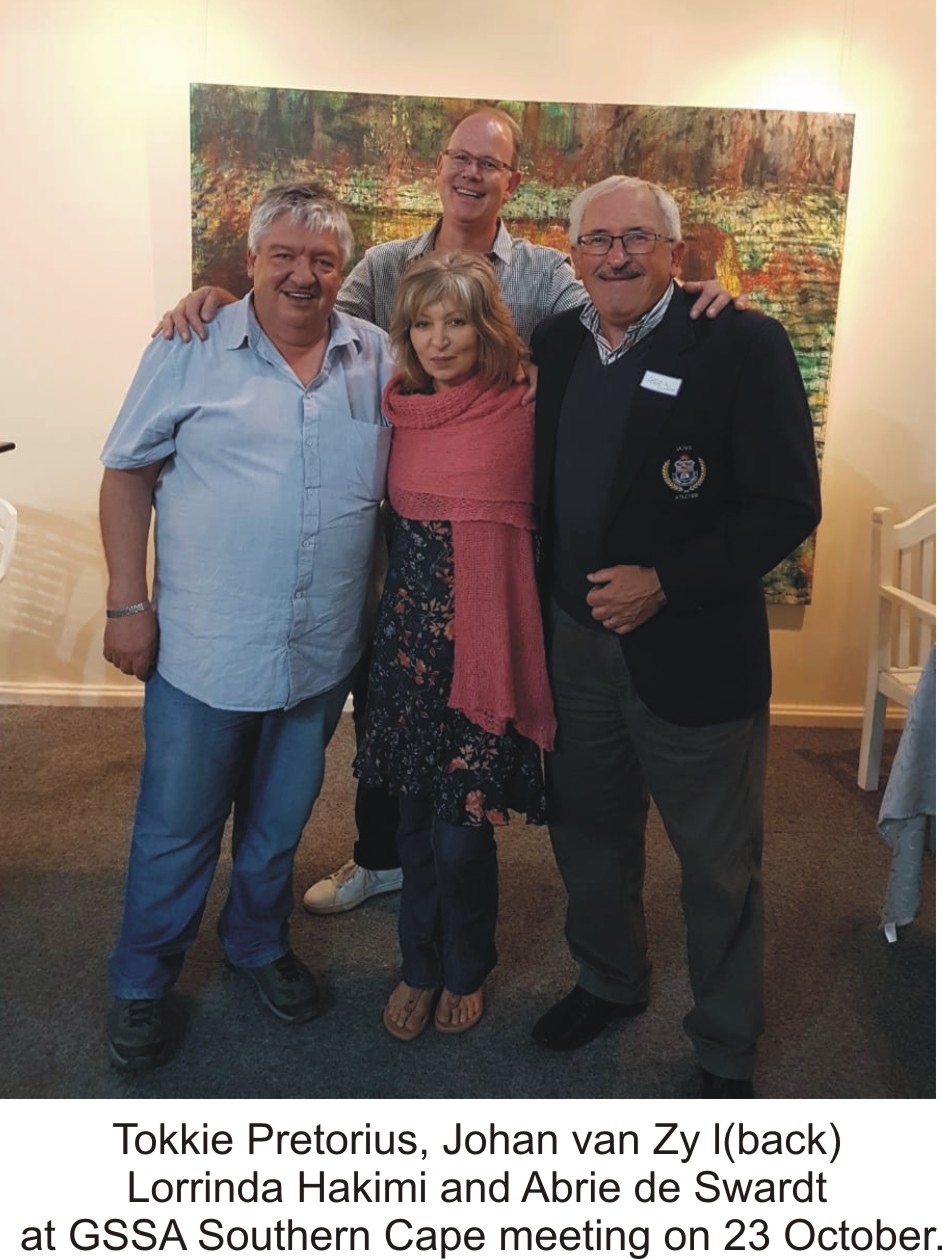 94 people attended the bi-monthly members meeting of the GSSA Southern Cape at the George Museum today,23 October 2019, this is the most attendees in the 6 years of the existence of the branch. It was a great marketing occasion for the Southern Cape branch, and will contribute positively to the future growth of the branch.
The guest speakers were:
Tokkie Pretorius and Johan van Zyl, senior staff members of the Anglo-Boer Wra Museum in Bloemfontein.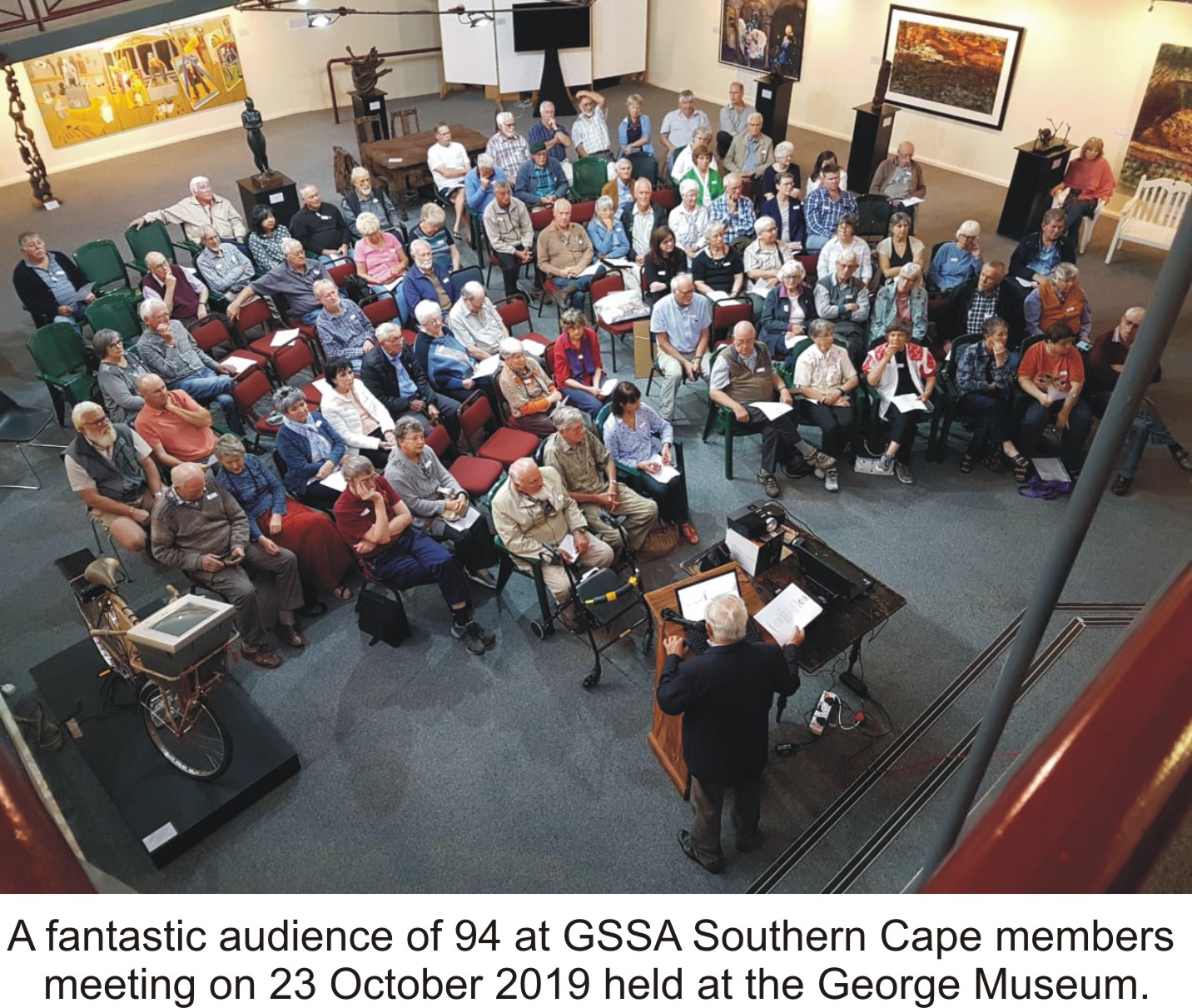 ___________________________