Die GGSA Suid-Kaap het op Maandag 2 September 2019 om 1400 sy eerste bemarkings aksie vergadering by die Hartenbos Museum gehou. Die doel was om besprekingsgroep vir Hartenbos/Mosselbaai van die Suid-Kaapse GGSA tak te stig. Dit is gedoen, met Sias Coetsee as besprekingsleier. Tans het ons daar reeds vyf nuwe lede gewerf, en na die week se artikel in die Mosselbaai Advertiser glo ons daar gaan nog mense aanslluit.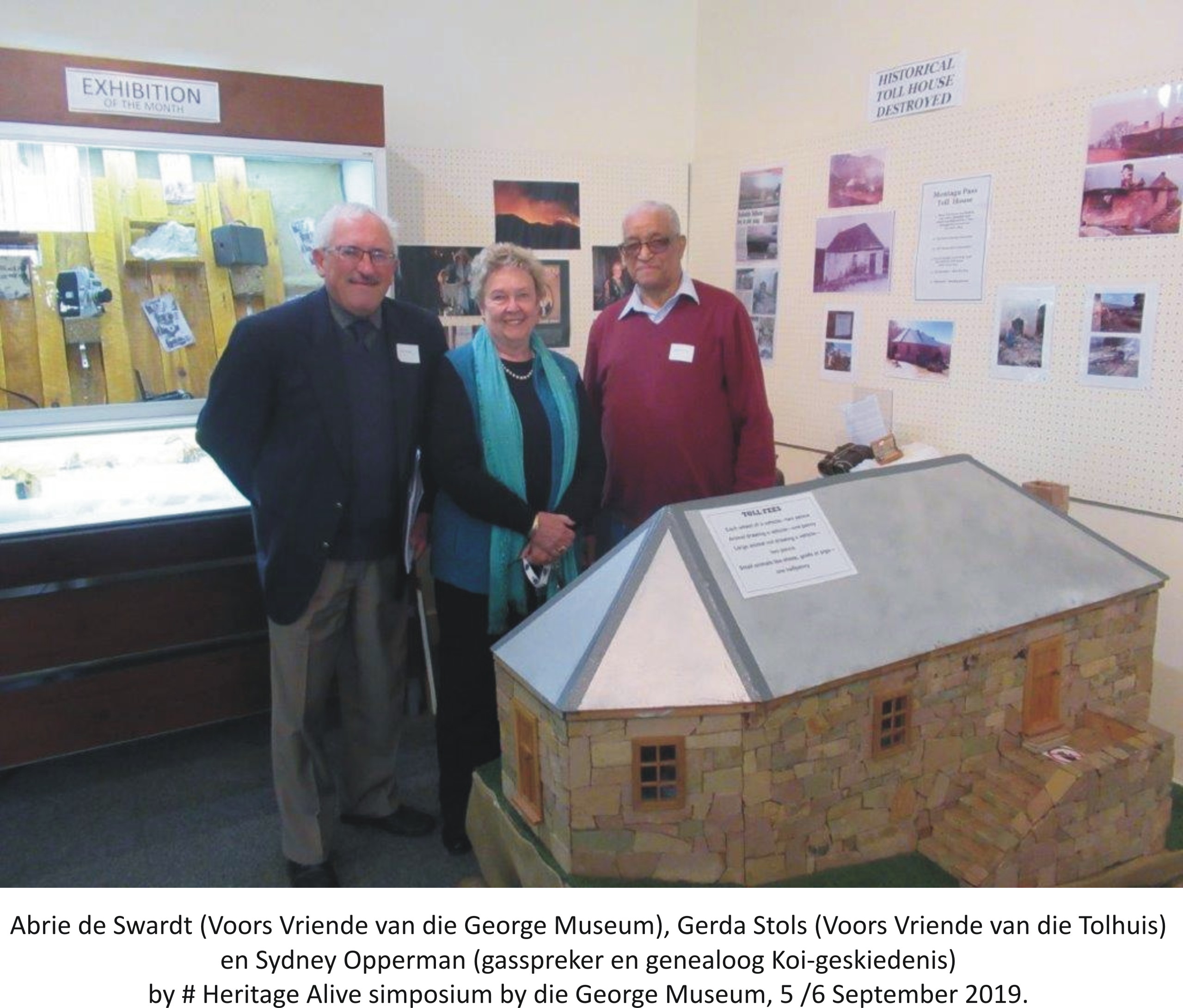 Ons het ook op 5/6 September bemarkingswerk by die #Heritage Alive simposium van die Vriende van die George Museum, waarvan die GGSA Suid-Kaap 'n stigterslid is, en Abrie de Swardt ook voorsitter is, gedoen.
We had 120 attendees on 5 September and 110 on 6 September at our two-day symposium with 21 speakers on various subjects about our heritage.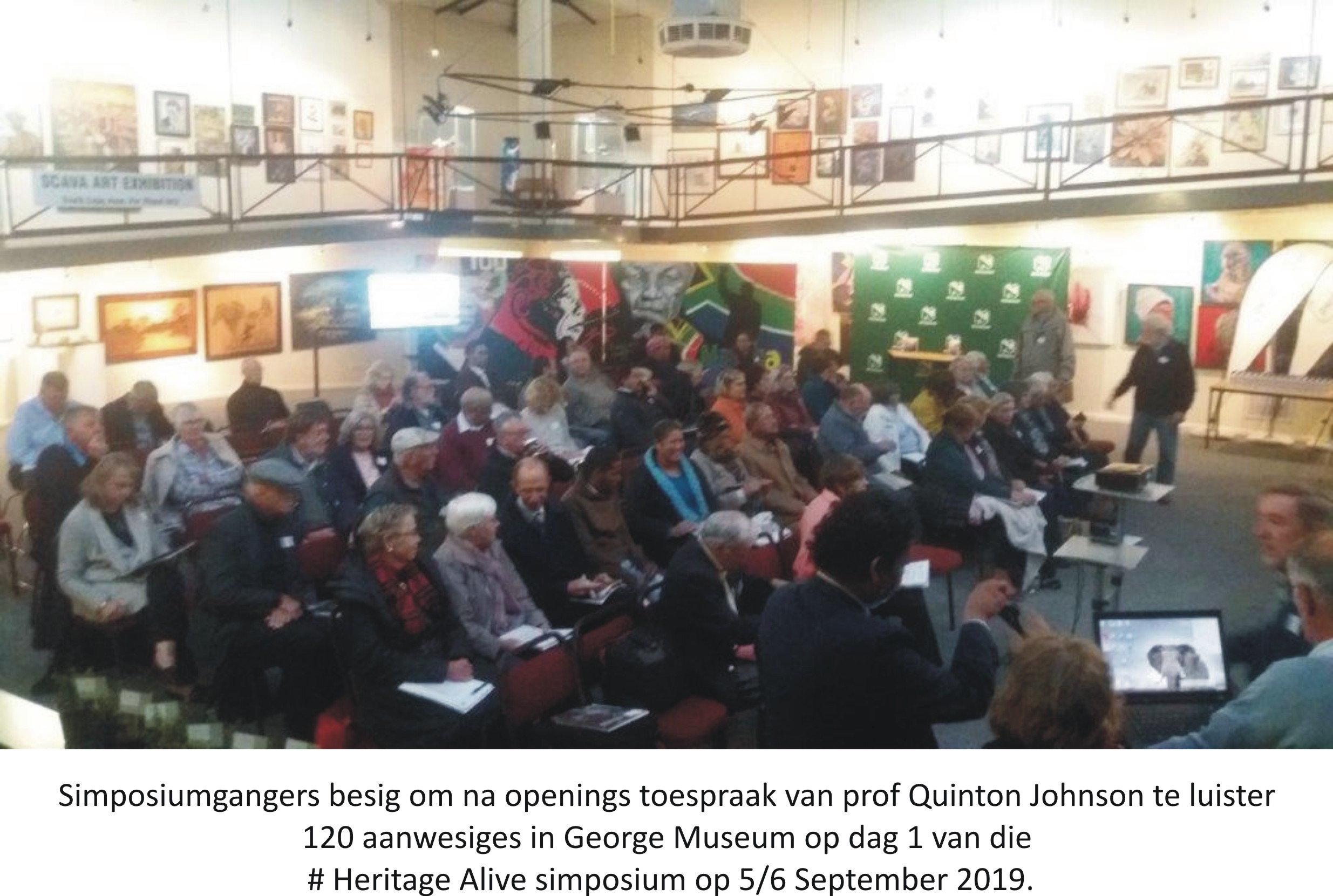 Abrie de Swardt was one of the speakers discussing the GSSA, the activities of his branch, and the GSSA in general. The response to the symposium was unbelievable, we had seating for 100 attendees, and we had to make place, and carry in chairs for 20 extra on day 1 and ten extra on day 2!
It was a great success and we managed to get a person who will be responsible to start a Riversdale/Still Bay discussion group for us, as well as a Knysna/Plett group. We will arrange a meeting with these two groups in the near future to broaden our branches activities. Our Oudtshoorn-group meeting will also be finalised soon.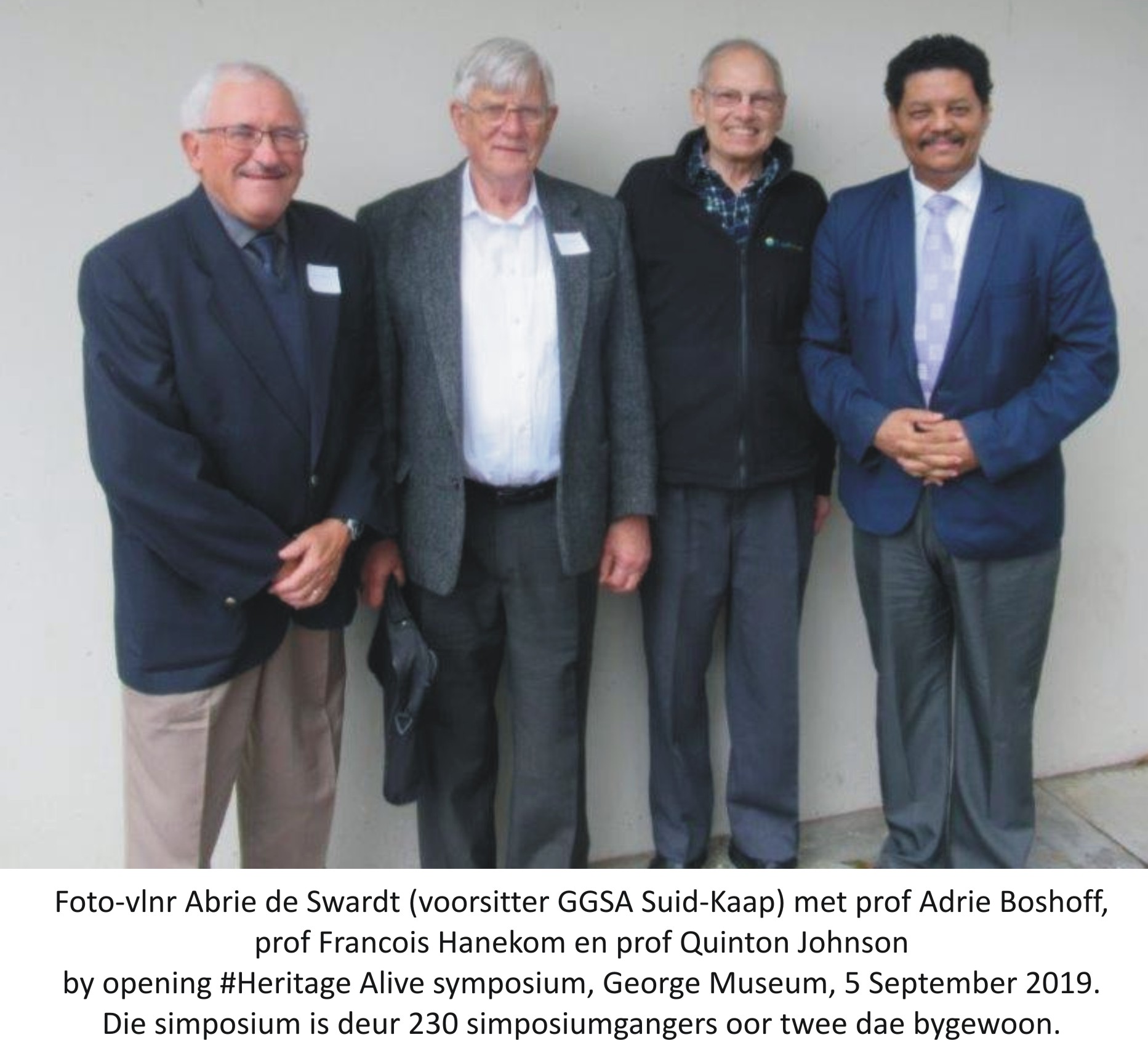 erkenning aan George Herald. Fotos geneem deur fotograaf / joernalis, Eugene Gunning.