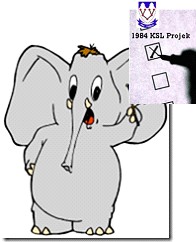 The 2009 Annual General Meeting of GSSA approved the project. SAGen Mailing list collected close to R 30,000 fort the photographing of the more than 171,000 images making op the 1984 Voters Roll. The project aims to make the contents of the Voters Roll available to members and in particular the indexing of the maiden surnames of married women. Finding a woman to marry is difficult enough finding a woman if only her maiden surname is even more difficult ! The Family Registers are often incomplete because the married women are not listed alphabetically by maiden name on any voters roll. 
The original plan was to use very specialized equipment at the GSU/LDS library but the equipment was only available for a few hours a week – it would therefore have taken a decade to produce the required number of digital images. Commercial Scanning equipment was tested and that also did not provide image quality suitable for Optical Character Recognition. Several tests locally an by specialists overseas made it clear that the Scanning would not provide quality sufficient for OCR – It was therefore decided to go the other route of photographing the images from a fiche reader and transcribing the images manually. 
The initial photographing is now complete – we now replace the under/over exposed photographs as the need arises.
How does the transcription process work?
The photos are divided into batches.  There are 250 photos in every batch (or fiche)
A fiche, with 250 images, will be send to the volunteer
The volunteers transcribe all the names according to the guidelines
Completed transcriptions are uploaded on our Yahoo database.  Access to the database is restricted to the volunteers!
A big name count is done on the 7th of every month
The KSL transcribers have their own mailing list
What do we plan to do with the data?
The completed transcriptions will be copied onto DVD and sold as one of GSSA's products.
The decision was made at the 2012 AGM that the DVD will contain the original photos, the Excel transcriptions, as well as Gedcom converted files.
  The project leaders

                                        

 DENNIS PRETORIUS

Responsible for photography and distribution

    

 MARTIE DU TOIT

Responsible for quality management
VOLUNTEERS NEEDED
If you should be interested in assisting us with the transcriptions, please contact Dennis Pretorius. 
The benefits of working on the KSL
it will keep you busy!! You type at your own pace!
your computer skills will improve and your typing speed will definitely go up, even typing with one or two fingers;
transcribers have access to all the names that has already been transcribed; while the non-transcribers will have to wait until the DVD's with the completed works will be released one day.
August 2013:  Now available on sale
The first 1 million transcribed names are now available on CD.  It is the first of 3 volumes. The CD contains a mixture of surnames. To purchase your copy send an email to Johanita at This email address is being protected from spambots. You need JavaScript enabled to view it.