The Howick Discussion Group
A discussion morning is held  with the Howick Members on the second Tuesday of he month where research problems are raised and solutions suggested.
In addition committee members John Deare and Eckhard von Fintel give talks about genealogical research.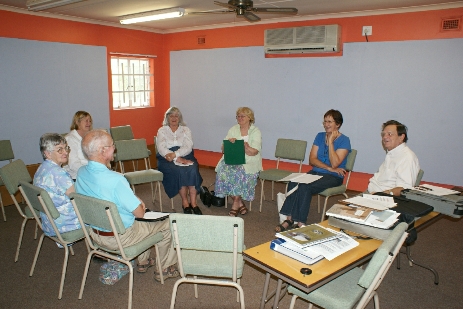 The Howick Museum where members of The Family History Society living in that area meet once a month. Claire Adderley, the Curator, is also forming a 'Friends of the Museum' group where members will get the opportunity to help sort old documents, diaries, etc. of interest to Family historians.