Warning
JUser: :_load: Unable to load user with ID: 62
The Story of Ma's Laces 1914 to 1918".
Saturday 21 April 2018, 02:30pm - 05:00pm

Contact
Robert John Bush: 081 326 7610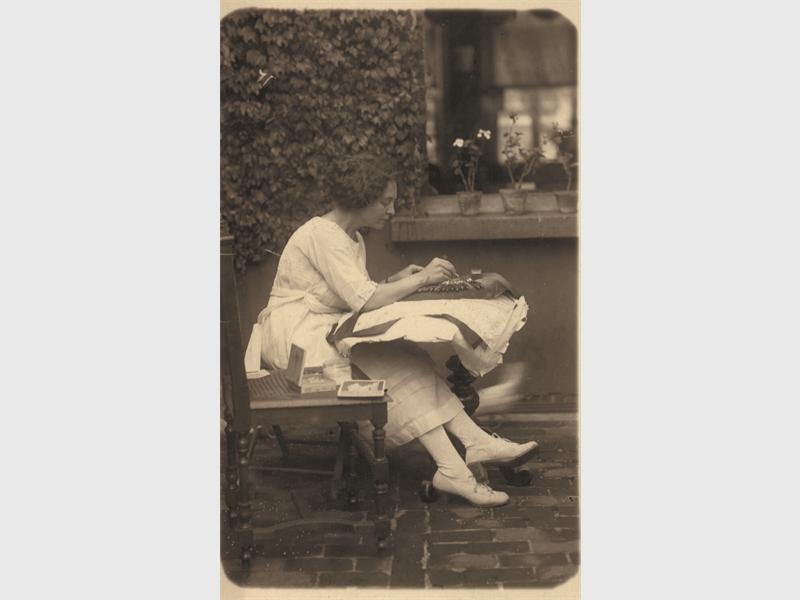 A Talk By Professsor Richard Brooksbank The Story of Ma's Laces, a book detailing how one woman, Louise Liénaux-Vergauwe, chose to express the trauma of her experiences during the 1914 to 1918 war using a medium that was probably totally unsuited for the expression of such feelings – lace.It was through this therapeutic process that she was able to create six unique and exquisite pieces of lacework that provided her with a vehicle to express her sadness, anger, and pride.
The Story of Ma's Laces was written by one of her two children, Yvonne Brooksbank Liénaux and will be told by her grandson, Professor Richard Brooksbank. Fittingly, the professor will discuss her mixed emotions in the face of the German invasion and occupation.
The story talks about her feelings of support for the efforts of the allies to liberate them, and most importantly, her desperation and grief at her four-year separation from her two very young children who had escaped from Belgium and were refugees for the duration of the war.sor Richard Brooksbank. " The Story of Ma's Laces 1914 to 1918". How a person expressed the trauma of her experiences during the First World War.
Location
Main Hall, Randjies Estate
Randjeslaagte Road
Johannesburg
Gauteng
South Africa
Members free visitors R20,00.
The library will be open from 12:00 for research purposes.