Warning
JUser: :_load: Unable to load user with ID: 62
Timelines - An aid in Genealogical Research.
Saturday 21 January 2017, 02:00pm - 04:00pm

Contact
Margaret Gundry 083 701 0183;
This email address is being protected from spambots. You need JavaScript enabled to view it.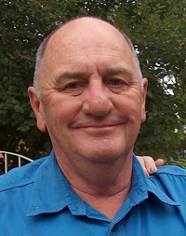 Research timelines are not just for publication--use them as part of your research process to organize and assess the mountain of information you have uncovered for your ancestor. Genealogy research timelines can help to examine our ancestor's life in historical perspective, uncover evidence inconsistencies, highlight holes in your research, sort two men of the same name, and organize the evidence necessary to build a solid case.
Born in Johannesburg, as a child his family moved around South Africa at fairly frequent intervals,
as his father worked for the South African Railways. He completed his schooling in Kroonstad and started working as a draughtsman on the then S. A. Railways.
He joined the Johannesburg City Engineer's Department in 1960 as a Technician and qualified as a Civil Engineer in 1969. He retired in 1998.
Interests ; Ancient History, Genealogy, Astro Physics, and anything mischievous.
Visitors are welcome.